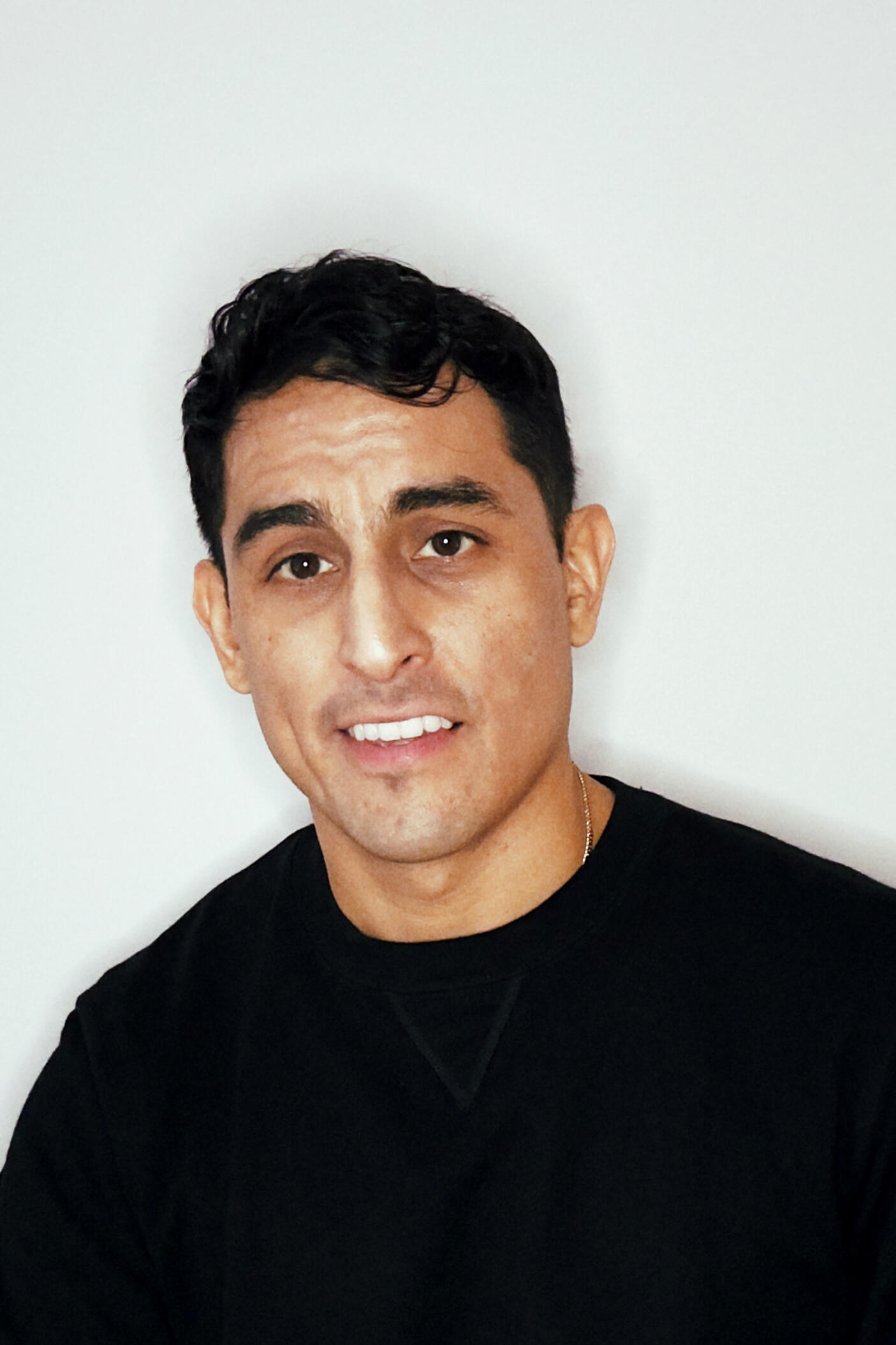 Cesar Torres
( `sē-zər ) — he/him
---
Designer
---
Cesar Torres was formerly a partner and creative director at Studiohouse, a design consultancy in New York City — in early 2022, the financial technology company Brex acquired the studio and team.While previously living in San Francisco, he served as Chief Creative for General Motors' mobility division and as the Design Director of Sidecar, the first peer-to-peer ridesharing network. In 2008, he helped to pioneer the concept of coworking by opening Conjunctured, the first coworking space in Austin, soon after graduating from the University of Texas at Austin with (no joke!) a B.S. in Advertising.Cesar resides in Manhattan and enjoys fitness, pop culture, fashion, and that first view of the city after a long trip away.
---
Artist
---
During lockdown, Cesar pursued a master's degree in the Dramatic Arts from Harvard University where he studied acting and directing, with a focus on writing for stage and screen.As a bilingual, bisexual, first-generation Mexican-American from Texas, he is interested in creating and telling stories about those liminal spaces he occupies and has occupied. In his work, he seeks to center Latine, queer, and otherwise marginalized heroes.He is currently helping co-produce This Beautiful Future, which is set to open in the fall in New York City.
---
Cesar Torres
Relevant Work
---
---
Production
This Beautiful Future, co-producer — 2022
---
Harvard University
Directing, Seminar, Marcus Stern — Summer '21

Advanced Screenwriting, Jan Schütte — Summer '21

Fundamentals of Fiction, Chris Mooney — Spring '21
---
Writing/film samples available upon request — contact me.
---
Performing
Harvard University
Acting (Advanced), Marcus Stern — Spring '21

Acting (Introduction), Remo Airaldi — Fall '20

Vocal Production, Ashleigh Reade MFA — Fall '20
---
Friday Night Lights, extra — 2010
Longhorn Singers, first tenor — while at Univ. of Texas
---
Modeling
Equinox: "SoulCycle At-Home Bike" launch campaign, New York — 2020

SoulCycle: At-Home workouts: five-video series, New York — 2019–2020

Haus: "Bitter Clove" launch campaign, New York — 2019

Fifth&Brannan: Menswear brand imagery, San Francisco — 2013
---